Lunch Menu
Available Monday – Saturday
11:30am to 3:00pm
Executive Chef – Kyle Kovar
Oysters on the Half Shell
Bahia Falsa
Baja California – Large– salty but not overly oceany
2.60
Sweet Petite
Martha's Vineyard, MA – Small to Medium – Firm, salty and briny, with slightly creamy
$2.60
Minter Sweet
Central Puget Sound, WA – Medium to Large – Full meaty bite to start with a sweet brininess & a lingering mineral taste to finish
2.70
Phantom Creek
Cortes Island, BC – Small to Medium – Petite plump meat, with a mild flavor & clean finish
3
House Shrimp Ceviche
Avocado, Lime, Cilantro, Corn Tortilla Chips
12
Seasonal Crudo
Citrus, California Olive Oil, Sea Salt
12
Shrimp Cocktail
5 Jumbo Tiger Shrimp served with cocktail sauce
22
Platter #1
Serves 1 to 2
---
| | |
| --- | --- |
| Oysters | 4 |
| Clams | 2 |
| Scallops | 2 |
| Jumbo Shrimp | 6 |
| P.E.I. Mussels | 6 |
44
Platter #2
Serves up to 4
---
| | |
| --- | --- |
| Oysters | 9 |
| Clams | 4 |
| Scallops | 4 |
| Jumbo Shrimp | 12 |
| P.E.I. Mussels | 10 |
| Maine Lobster | Half |
79
Platter #3
Serves up to 8
---
| | |
| --- | --- |
| Oysters | 15 |
| Clams | 8 |
| Scallops | 8 |
| Jumbo Shrimp | 20 |
| P.E.I. Mussels | 20 |
| Maine Lobster | Whole |
| Dungeness Crab | Whole |
149
*Served with horseradish, cocktail sauce, mignonette, and lemon.
Eating Raw Shellfish increases the risk of food born illnesses.
Prince Edward Island Mussels
1.85 each
Bay Scallop on Half Shell
2.25 each
Jumbo Tiger Shrimp
4.50 each
Maine Lobster
Half 21 | Whole 39
Dungeness Crab
Half 38 | Whole 56
Corn and Shrimp Fritters
12
Crudo
Citrus, Olive Oil, Sea Salt, Avocado, Cilantro, Fresno Chili
12
House Ceviche
Avocado, Lime, Cilantro, Red Onion, Tomato, Corn Torilla Chips
12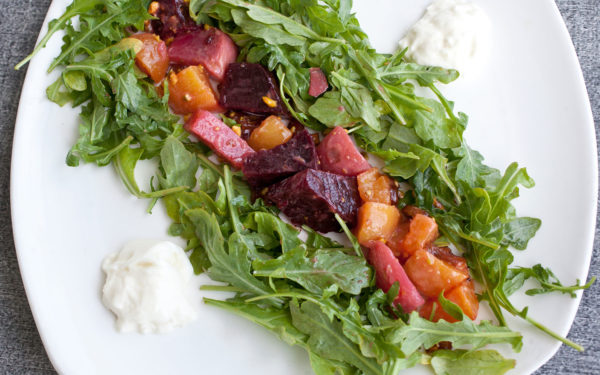 Crab Louis
Stone Crab, Baby Iceberg, Avocado, Grilled Asparagus, Cherry Tomato, Hard Boiled Egg, Red Onion, Louis Dressing
16
Lighthouse Greens
Mixed Greens, Shaved Vegetables, Sliced Apple, Aged Red Wine Vinaigrette
9
Chopped Caesar Salad
Spanish Anchovies, House Croutons, Pecorino
11
Baby Kale Salad
Granny Smith Apples, 5 Year Irish Cheddar, Bacon, Wholegrain Mustard Vinaigrette
12
Tuna Nicoise
Seared Tuna, Greens, Pearl Potato, Kalamata Olives, Haricot Verts, Tomato, Pickled Egg, Red Onions, Red Wine Vinaigrette
15
Quinoa And Watermelon Salad*
Pickled Serrano Chili, Feta, Radish, Cilantro, Grapes, Toasted Pine Nuts, Pedro Ximenez Vinaigrette
14
Grilled Asparagus And Corn Salad
Myer Lemon, Fresh Mozzarella, Avocado, Basil, Pancetta, Taro Strips, Cherry Tomato, Fresno Chili Vinaigrette
15
Add Grilled Chicken 6 | Grilled Salmon 12 | Grilled Shrimp 8  | Prime 6oz. flat iron steak 10
Sandwiches Come With Your Choice Of French Fries Or Mixed Greens Salad With Shaved Vegetables, Aged Red Wine Vinaigrette
Fish & Chips
Fall Brewing Co. Tom Ham's Pilsner Battered Fish, Tartar French Fries
14
Lobster Roll
Watercress, Tomato, Chive, Tarragon Dressing
16
Crab BLT
Bacon, Heirloom Tomato, Butter Lettuce
16
Shrimp Po' Boy
Crisp Lettuce, Heirloom Tomato, Poblano Aioli, French Roll, Served With Malted French Fries
14
Market Fish
Haricot Verts, Pearl Potatoes, Sauce Vierge
Mp
Cioppino
Market Fish, Clams, Scallops, Mussels, Squid,
Rustic Tomato Broth
21
Tom Ham's Burger
½ Lb. Ground Rib Eye, Lettuce, Tomato, Feta, Basil Aioli, Bacon, Balsamic Braised Onions
13
White Cheddar Burger
½ Lb. Ground Rib Eye, Irish White Cheddar, Onions, Lettuce, Tomato, Poblano Aioli, Brioche Bun
13
Tri-Tip Sandwich
Slow Roasted Tri-Tip, Creamy Slaw, House Smoky BBQ Sauce, Brioche Bun
14
Fried Chicken Sandwich
Pickle And Jalapeno Slaw, Sriracha Aioli
12
Prime 6oz Top Sirloin
Arugula, Pickled Red Onions, Heirloom Cherry Tomatoes, Poached Egg
16
MENU NOTES
Menus change regularly due to fresh and seasonal ingredients.

One check and an added 18% gratuity for parties of 8 or more.
A 4% surcharge is added to each guest check, due to increase in costs. Thank You.